The Premier League transfer window is open. You can click here to review all the latest transfers and keep up to date with all the latest gossip.
When does the window open in Europe? | QUIZ: Which club should you join?
TOP STORY: Neymar won't join Hazard in Madrid
Sport reports that Neymar won't be joining Eden Hazard at Real Madrid this summer, but he hasn't given up hope of returning to Baraclona.
The player's father, as well as his other representatives, listened to what Madrid had to offer and then decided to say: "Thanks, but no thanks." Los Blancos' spectacular flameout in La Liga this season did little to convince Neymar that the Bernabeu was the place for him.
The report also states that Madrid president Florentino Perez has leaked suggestions that he didn't want Neymar for fear of the Paris Saint-Germain star's off-the-field controversies conflicting with the Spanish capital club's image. Should talks between Madrid and Neymar ever resume, rest assured the Brazil international's people won't forget it.
Luckily for Neymar, there is reportedly a "large section" of the Barcelona dressing room that would welcome the Brazil international back to the Camp Nou.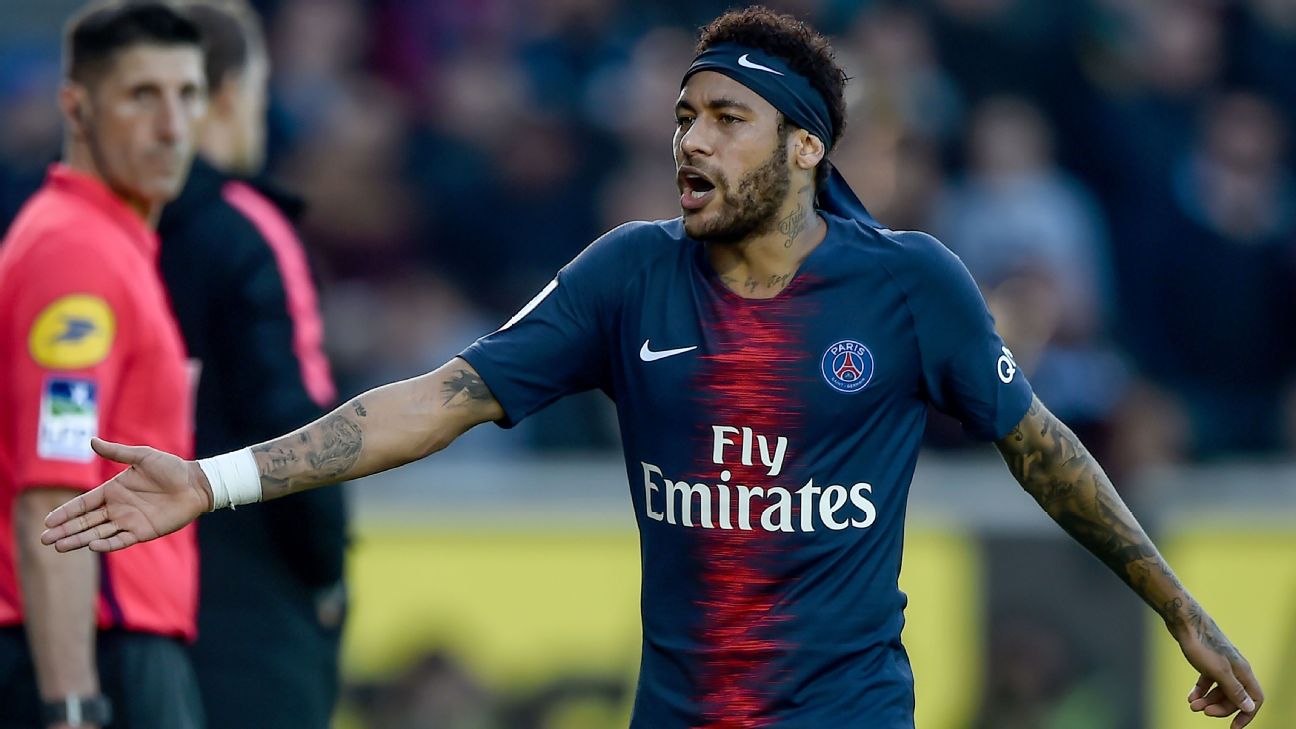 Maddison to remain a king at the King Power
Could one of the most interesting stories of the summer be that a player actually wants to stay at his current club, rather than leave it?
That would certainly appear to be the case at Leicester, with the Sun reporting that James Maddison is rather keen on lording it at the King Power — for the next 12 months at least.
Maddison was sensational in his first season at the Foxes, leading to speculation that Manchester City, Manchester United, Liverpool and Tottenham were looking to snap him up this summer. Those four had been rumoured to be willing to shell out £60 million for him, but Maddison has now told Leicester chiefs that he's more than happy to stay the club after they took a chance on him in the first place.
Maddison created more scoring chances than any other player in the Premier League last season — a stat that sparked the scramble for his services this summer. Maddison reportedly earns £50,000 a week at the King Power and could be about to enjoy a healthy pay rise as Brendan Rodgers looks to keep him at the club.
And that, believe it or not, might be enough to keep Maddison exactly where he is.
Tap-ins
– Youri Tielemans has said his future will be sorted "in the next few weeks" as a growing number of Premier League clubs express an interest in securing his services for next season, however expensive he might be. The Mirror reports comments from the 22-year-old Belgian, who has been linked with a move to Manchester United and Spurs in recent weeks, and although Tielemans has been coy on his future, he has revealed that "a lot of club have been interested." Hardly surprising.
– Inter, meanwhile, are keen on bringing in Nacho from Real Madrid. Marca reports that new coach Antonio Conte is eyeing the Spaniard in a bid to boost his defensive options next season.